Hello! My name is ratwalks.
When I was a kid my hobbies included basic HTML coding, photoshopping dogs into images of other dogs, catching grasshoppers, and downloading animated cursors onto school computers. Now I'm using these skills to build myself a website!

I am an artist. I mostly create digital illustrations, some animation (both in CSP EX), and linocut and wood carvings.

I use this site to express myself, and to talk about my interests. If you want to talk about them too, feel free to contact me. I like hearing about things people care about!
Things I like
Misc
Birds (so much)
Animals generally
2d animation
Cassette tapes
Playing bass (would like to do it more)
Amateur web design
Visible mending
Trains
Books/comics
Robin Wall Kimmerer's "Braiding Sweetgrass"
Tess Thompson's "Soil That Binds Us"
Kamome Shirahama's "Witch Hat Atelier"
Wenfei Tong's "How to Read a Bird"
Stephen Moss' "the Accidental Countryside"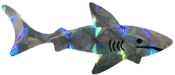 Music
bôa
Crying
vocaloid generally
Aliceband
the Oh Hellos
Masayoshi Takanaka
Gregory and the Hawk
Big Big Train's "East Coast Racer". Go listen to it